Lionel Messi is considered to be one of the best footballers to ever play the sport. He has shown his quality over the years both as a playmaker and as a goal scorer. What exactly was the reason for his success and greatness? The Football Lovers have compiled a few reasons for his greatness
1. Numerous Records
Leo Messi holds the following amazing records:
• Most goals for a single club (648)
• Most goals in La Liga history (455)
•Most goals in a calendar year (91)
• Most goals in a single season (73)
These are just a few goal scoring records that the Argentinian superstar has set. If we add those related to assists, dribbles, big chances created, we'll be only able to fit them into one big book.
2. Humility
Leo Messi:
"When I started playing football, I never thought I would break any records. Especially the one I broke [for most goals scored with one club], which was Pele's. I can only thank… my teammates, my family, my friends, and everyone who supports me every day."
Regardless of the occasion, Leo Messi remains a simple man who has never been star-struck. In everything he says or does, we see a person who sets an example for every young player in the world.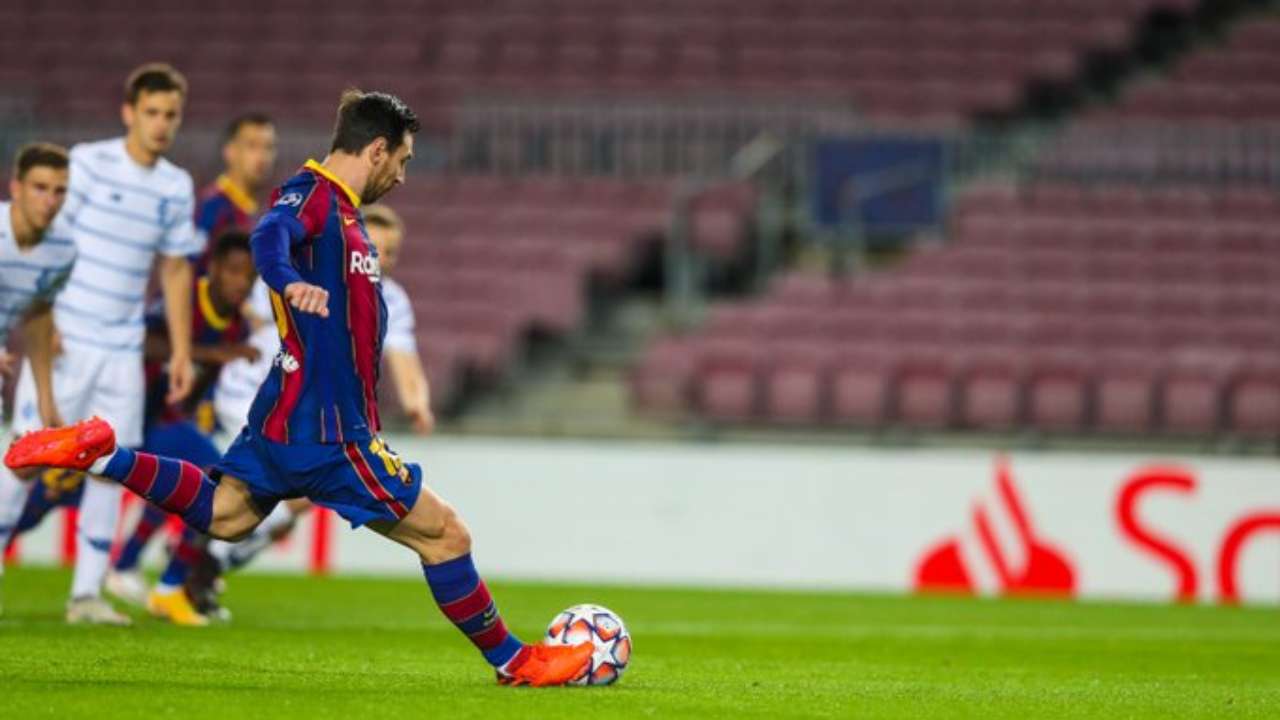 3. Team Player
Leo Messi has recorded 302 assists in his career so far – no player in the world could boast about this feat.This is possibly the main reason why the 33-year-old is much more than just a goal scorer for his team. Unlike many others, he's a team player in the first place, although his goal scoring stats are absolutely wild.
4. Natural Talent
As it was counted in 2020, Leo Messi netted 234 goals in just 176 games between the age of 6 and 12 at Newell's Old Boys. The Argentine was basically born with the ball at his feet and he can't stop becoming a better player even at 33.
5. Universal Recognition
Pep Guardiola: "He [Messi] is the best player I have ever seen. The best thing about him is not what he does but how simple he makes everything look. He is not just the best player because he can dribble past three or four players, it is because he does it better than anyone in the world." (h/t L'Esportiu)
Diego Maradona: "I can't remember having seen Lionel Messi play badly. Not a single person will achieve half of what Messi and Cristiano do." (h/t France Football)
Jurgen Klopp: "There are some players who everyone saw at the first moment and thought 'oh, that's so special'. But the biggest player in the world nowadays, probably Lionel Messi, when he was a kid he was pretty little so no one thought he could get the physicality to be ready for professional football. Obviously, he made his way." (h/t The Athletic)
These are just a few examples of the recognition he has got from some great players and coaches.