The rivalry between Cristiano Ronaldo and Lionel Messi is one for the history books. One can say that it is the biggest rivalry in sports history. Another rivalry for the record books is that of Barcelona and Real Madrid. The match between the Spanish arch rivals, the El Clasico, is the most watched game in the world.
No matter how the season is going for either Real Madrid or Barcelona, the players put everything in this game in order to get the edge over their rivals. It has always been an interesting match in between Real Madrid and Barcelona, as Messi and Cristiano Ronaldo also get to have a go against each other.
Just months after Lionel Messi scored the winner against Real Madrid in the Bernabeu during the final minute, Cristiano Ronaldo had a chance to take his revenge. After being mocked heavily after that game, Ronaldo was fueled up for the the Spanish Super Cup first leg.tie against Barcelona.
Cristiano Ronaldo scored and was then sent off as Real Madrid beat Barcelona 3-1 in the Spanish Super Cup first leg. Gerard Pique slid Marcelo's cross into his own net before Lionel Messi leveled the equation with a penalty.
Ronaldo, who was a substitute, restored Real Madrid's lead when he ran from halfway before smashing an effort home. He was booked for taking off his shirt to celebrate and shown a second yellow shortly after for a dive – before Marco Asensio scored Real's excellent third.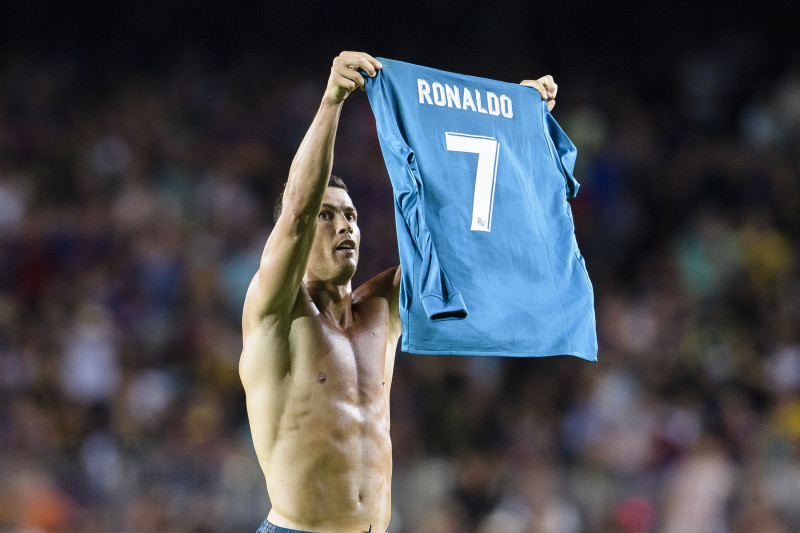 Ronaldo was outraged at the referee, thinking he did not dive. He felt he should have had a penalty when he went down under pressure from Samuel Umtiti, and appeared to shove the referee in the back after he was shown the red card.