There has always been a myth that Lionel Messi is a one club man and would struggle against the Premier League sides in England. However, Messi's highlights against the Premier League big six suggest otherwise. In fact, whenever he has faced the top six sides from England, he absolutely dismantled them.
Messi has an incredible record against the 'big six' of Arsenal, Chelsea, Liverpool, Manchester City, Manchester United and Tottenham. This record consists of 26 goals in only 34 games. This puts him at 5th place in the list of the most goals scored against the Premier League top six. Remarkably, he is the only player on the list who has never featured in the Premier League.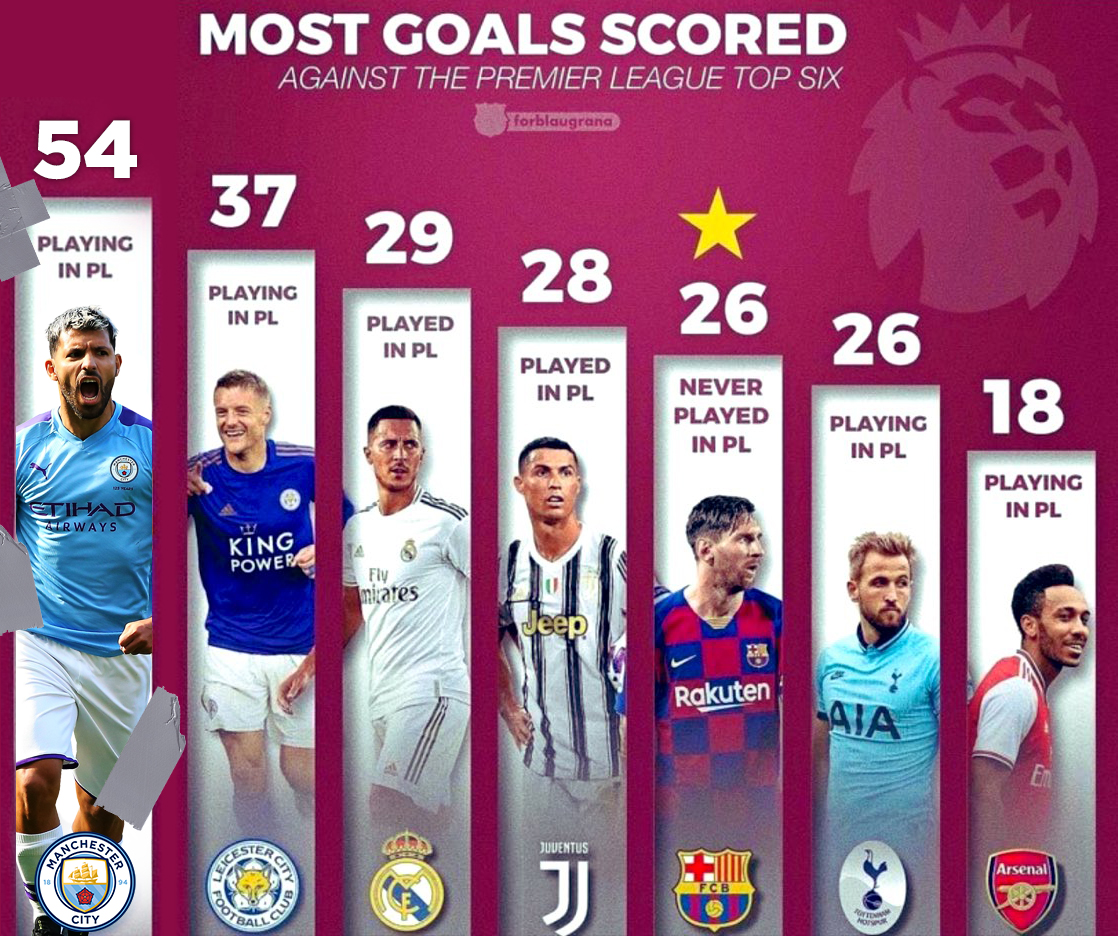 This stat is no doubt very astonishing. However, reading the stat is one thing and watching the FC Barcelona legend tear apart the defenses of the best teams in England is definitely something else.
Lionel Messi has scored some stunning goals against the big six. From free-kicks to dissecting through-balls to lobs to his trademark diagonal runs, the following video showcases his incredible set of skills.
This video is simply mesmerizing. It is astounding to watch the little magician take apart some of the best teams in the world without any effort at all. Messi's record breaks down as nine goals in six games against Arsenal; six goals in six games against Man City; four goals in six games against Man United; two goals in four games against Liverpool; two goals in two games against Tottenham.
Lionel Messi does not have any doubters, but some people suggested that he would struggle against the top teams outside of La Liga. However, after watching this video, there should not be even a shadow of doubt about what Messi can do in the Premier League.