The biggest trophy that is not in Lionel Messi's trophy cabinet is the World Cup. After turning 34 this year, this is most likely the Argentinian's last chance to grab the biggest honor of them all.
Argentina had been talked up as pre-tournament favourites and it is not difficult to see why. With Messi as the captain and leader, they won the Copa America last summer and qualified for Qatar 2022 in style, approaching the tournament in superb form, unbeaten in 36 matches.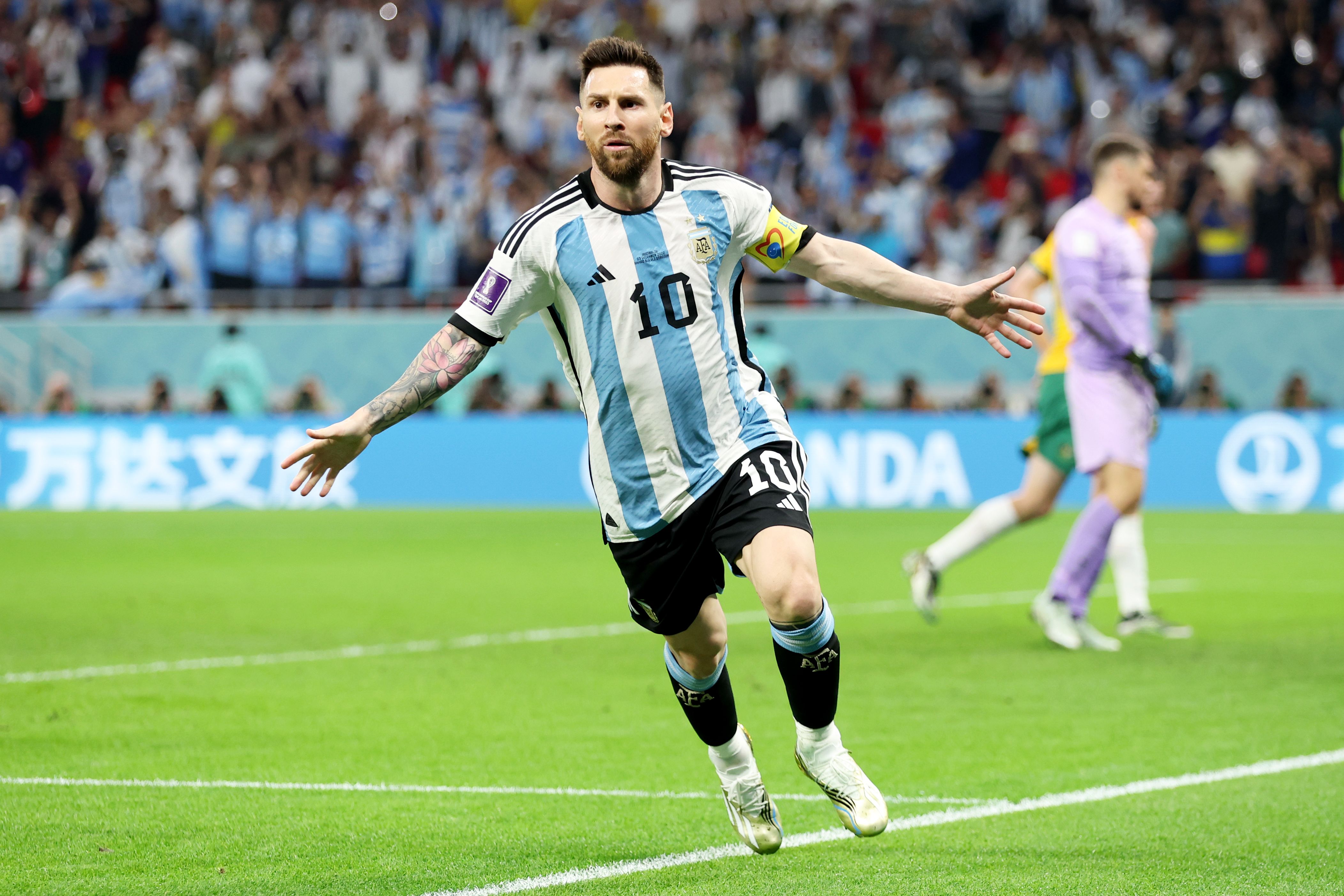 The following fourteen stats show just how good Lionel Messi has been so far this season:
1. OLDEST PLAYER TO HAVE FIVE DRIBBLES IN A WORLD CUP MATCH
Against Poland, Lionel Messi became the oldest player on record (since 1966) to register five or more chances created and completed five or more dribbles in a World Cup match.
2. SECOND MOST CHANCES CREATED IN WORLD CUP HISTORY
Only Maradona has created more chances in the history of the World Cup. Messi has created 63. Maradona has created 67.
3. GOAL SCORED IN 6 SUCCESSIVE GAMES
With his goal against Mexico, Messi extended his goal-scoring run for Argentina to six successive games (12 goals scored) – his best scoring streak on the international stage.
4. 7 GOALS AND & ASSISTS IN LAST 10 GAMES
In his last 10 appearances for club and country, Messi has scored seven goals and registered seven assists.
5. 19 GOALS & 16 ASSISTS FOR THE 2022/23 SEASON
Since the beginning of the 2022-23 season, the 35-year-old has scored 19 goals and registered 16 assists in 25 appearances for club and country.
6. GOAL CONTRIBUTION EVERY 61 MINUTES THIS SEASON
Thus, he has a goal every 112 minutes, an assist every 133 minutes, and a direct contribution (goals and assists combined) every 61 minutes.
7. 1st PLAYERS IN EUROPE TO HAVE 10+ GOALS AND ASSISTS THIS SEASON
With his goals against Maccabi Haifa in the Champions League at the end of October, Messi became the first player from a club in Europe's top five leagues to hit double figures for both goals and assists this season.
8. MOST ASSISTS IN EUROPE THIS SEASON
Lionel Messi sits top for assists in Europe's top five leagues this season (10).
9. 3rd MOST GOAL CONTRIBUTIONS IN EUROPE
Only his PSG team-mate Neymar (20) and Man City superstar Erling Haaland (21) have more combined goals and assists than Messi (17) in Europe's major leagues this season.
10. MOST DRIBBLES COMPLETED IN EUROPE
He's completed 10 more dribbles (47) than any other player in Europe's major leagues this season.
11. 2nd HIGHEST DRIBBLES COMPLETED IN WORLD CUP
In the World Cup so far, only his Argentina team-mate Angel Di Maria has completed more successful dribbles (nine – Messi has eight).
12. 2nd HIGHEST KEY PASSES IN WORLD CUP GROUP STAGE
Only Antoine Griezmann (11) has registered more key passes (the final pass before a team-mate shoots at goal) than Messi (nine) in the Qatar 2022 group stage.
13. HIGHEST EXPECTED GOALS AT THE WORLD CUP
Lionel Messi is joint-top with his PSG team-mate Kylian Mbappe in terms of expected goals at the World Cup so far (2.4xG), and only Mbappe has registered more shots on target (seven to Messi's six).
14. MOST PROGRESSIVE PASSES IN THE WORLD CUP
The Argentina captain sits top at the World Cup for progressive passes (via FBref), having registered 26, four more than any other player – that's defined as a pass that moves the ball 10 yards (30 feet) closer to the goal than it's been recently, or any completed pass into the opponent's penalty area,