The players that are able to find the back of the net at a regular basis are very valuable for teams that want to succeed. Not only the fans, but also the coaches love players that can provide a consistent goal scoring threat to the opposition. A player who scores the most goals in a season becomes a global superstar overnight.
At the end of the day, goals win matches. A goal boosts the morale of the team and gets the fans out of their seats. Whether it be a penalty, an audacious strike from 30 yards out or a chip over the keeper, there is always something special about seeing goals be scored.
Once a player starts scoring goals, their confidence goes up a notch and within no time, his goal tally for the season goes up. Goal scoring consistency is what sets apart the great strikers from the very best. While some strikers might be satisfied with a 20 goal tally in a season, the real greats of the game set their sights just a little higher.
Are footballing greats Ronaldo and Messi going to dominate the list for most goals in a season? How many goals do Haaland and Mbappe need to score to break the record for most goals in a season?
All these questions have been answered in the list of top 10 football players with the most goals scored in a season below:
Top 10 Football Players With Most Goals In A Season
10. Cristiano Ronaldo – 61 Goals (2014/15)
One of the best strikers ever features at the number 10 spot in the list of most goals scored in one season. Cristiano Ronaldo scored 61 goals in the 2014-15 season, 48 out of which came in La Liga. He also scored ten Champions League goals, putting him level with Messi and Neymar as the joint top scorer of the competition.
These goals helped the Portuguese striker to not only win the European golden boot, but also claim the 2014 Ballon d'Or award, one of five times the player has won football's most prestigious individual award.
9. Marc Lloyd Williams – 63 Goals (2001/02)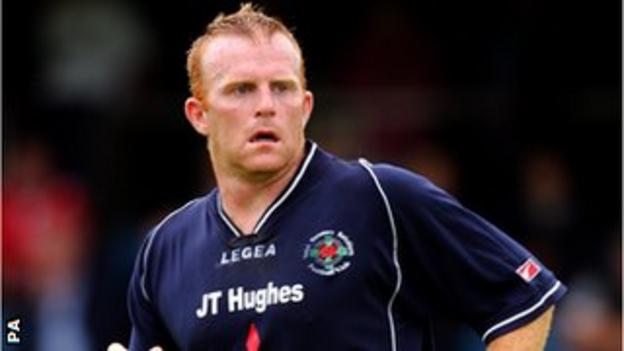 Marc Lloyd Williams is a former Welsh footballer. He is also the Welsh Premier League's all-time top scorer, with 319 goals. The striker scored 63 goals for his club Bangor City in the 2001-02 season of the Welsh top flight. Out of these goals, 47 goals were scored by Williams in the domestic league. Even though he failed to win the golden boot, he makes it into the elite list of players with the most goals in a season.
8. Jimmy McGrory – 63 Goals (1927/28)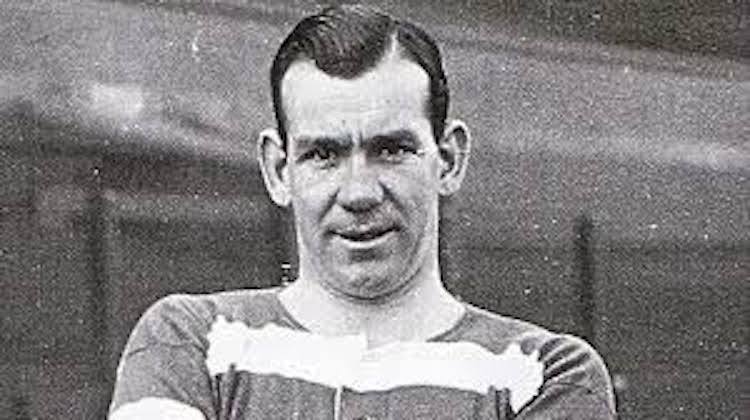 James Edward McGrory was a Scottish International football player, who played for Celtic and Clydebank as a center forward. The Scottish forward makes it on the list of players with most goals scored in a single season. He scored 63 goals for Celtic in the 1927-28 season. He also went on to win the golden boot for his prolific goal-scoring season.
7. Dixie Dean – 63 Goals (1927/28)
William Ralph "Dixie" Dean comes in at number 7 in our list of players with most goals in a season. Dixie was an English footballer who played as a centre forward. He is regarded as one of the most underrated forwards of his generation and was inducted into the English Football Hall of Fame in 2002.
Dixie was prolific for Everton and scored 354 league goals in 399 league games for the English club. In the 1927-28 season, Dixie Dean went on a record breaking goal scoring run, bagging 63 goals. 60 of them came in the Premier League and 3 of them in a cup game. As expected, he managed to win the Golden Boot for his outstanding season with Everton.
6. Josef Bican – 63 Goals (1941/42)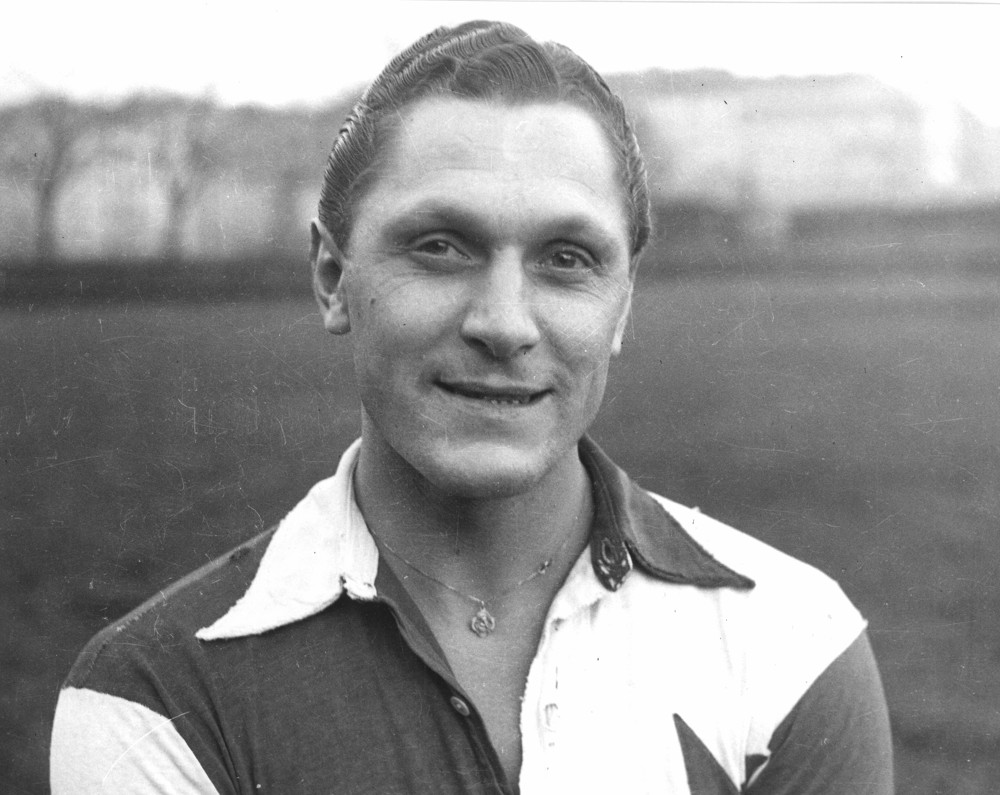 Josef Bican was an Austrian-Czech professional footballer who played as a striker. He is the second highest goalscorer of all time in official matches in recorded history according to Rec.Sport.Soccer Statistics Foundation (RSSSF), with over 948 goals scored in 621 matches.
During the 1941-42 season, Josef Bican scored 63 goals for Slavia Prague and thus joins some of the greats of football in the list for most goals scored in a season. He scored 45 league goals and 18 cup goals, consequently being awarded the Golden Boot.
5. Gyula Zsengeller – 65 Goals (1938/39)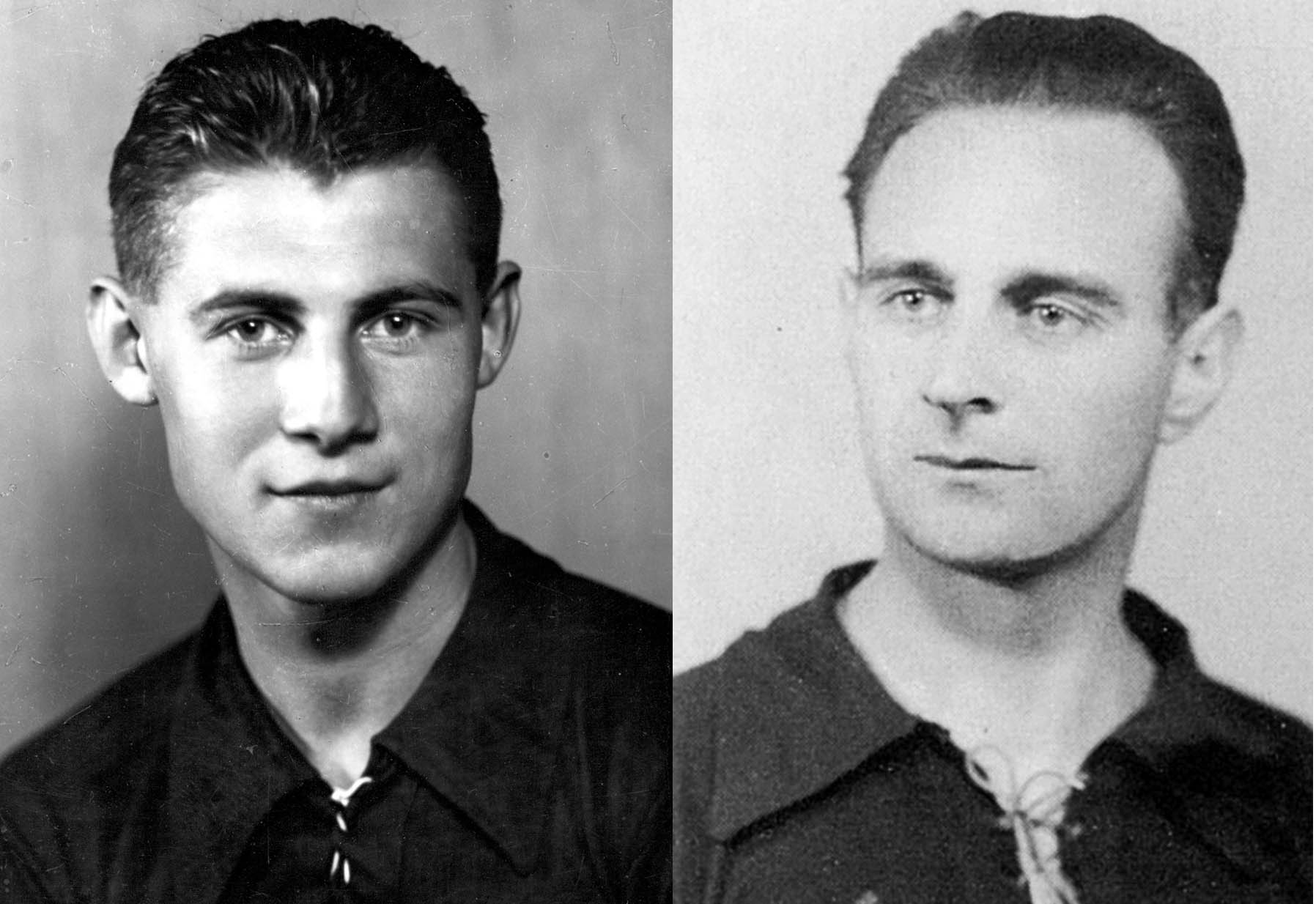 Gyula Zsengellér was a Hungarian footballer who played as a striker. He is widely known for his part in taking the Hungarian national football team to the World Cup final in 1938. Gyula was the tournament's second-highest scorer, behind Leonidas of Brazil.
It is safe to say that 1938 was definitely an year to remember for the Hungarian. After guiding the national team to the World Cup final, he also had a great domestic season with his club. He scored 65 goals in the 1938-39 season with 56 club goals and 9 goals for Hungary. Thus, he secured the Golden Boot and a place amongst the list of players with the most goals in a season..
4. Arthur Ceuleers – 66 Goals (1940/41) Arthur Tuur Albert Ceuleers was a Belgian footballer who played for the Belgian club Beerschot VAC as a striker. The Belgian had a superb run of form in the 1940-41 season, managing to score 66 goals in a season.
An interesting fact is that out of 66 goals, he only scored 15 goals in the league and 51 goals were scored in other competitions. That is quite a rare occurrence!
3. Gerd Muller – 66 Goals (1972/73)
Gerd Muller is widely known as Germany's best ever striker. There is no wonder that he is in the lists amongst the players with the most goals in a season. He was a very clinical finisher, known for having predatory goal instincts within the 6 yard box. He preferred to be as close as possible to goal and more often than not would be in the perfect goal scoring position.
The German striker managed to break the record for most goals scored in a season during the 1972/73 season. He had a goal tally of 66 goals at the end of the season. Muller scored 36 league goals for Bayern Munich to top the league charts, 19 goals in the German cup, and 11 goals in the European Cup.
2. Ferenc Deak – 66 Goals (1945/46)
Ferenc Deak takes the second spot in the list of players who scored the most goals in a season. Deak is a player whose name is not known at all by most football fans. He was a very important player for Hungary and chose to play within the Hungarian league for his entire career. With 647 players in 435 appearances for clubs in Hungary, Deak was a player who had a great eye for goal.
Deak hit the peak of his career during the 1945/46 season, in which he managed to score 66 goals in a single season. All of his goals came in league games, scoring 66 goals in just 34 games at the rate of nearly two goals a game. He was rightfully awarded the Hungarian player of the award.
1. Lionel Messi – 73 Goals (2011/12)
Lionel Messi currently holds the record for the most goals in a season. It is highly unlikely that this record will be broken in the near future.
During the 2011/12 season, Lionel Messi put on a breathtaking display of football skills and goal scoring ability, showcasing his talents to the world. The forward managed to score a record 73 goals in the season. His tally included 50 league goals, 14 Champions League goals, and multiple national and European cup competition goals.