Real Madrid once again did the unthinkable, when they came back from two goals down to take the tie against Manchester City into extra-time, where they managed to pull off a win. The game was great and produced four goals in total. The visitors had taken the lead at the Bernabeu in the second half and when all hope looked lost, Rodrygo decided to step up. This stunned two greats of the game, Lionel Messi and Sergio Aguero.
Former City and Argentine striker, Aguero, who joined Barcelona in the final days of his career was watching the game on a live stream. He was with former Manchester United and City man Carlos Tevez. It seems that he had texted Messi when Real Madrid scored the third goal in the first half of extra time.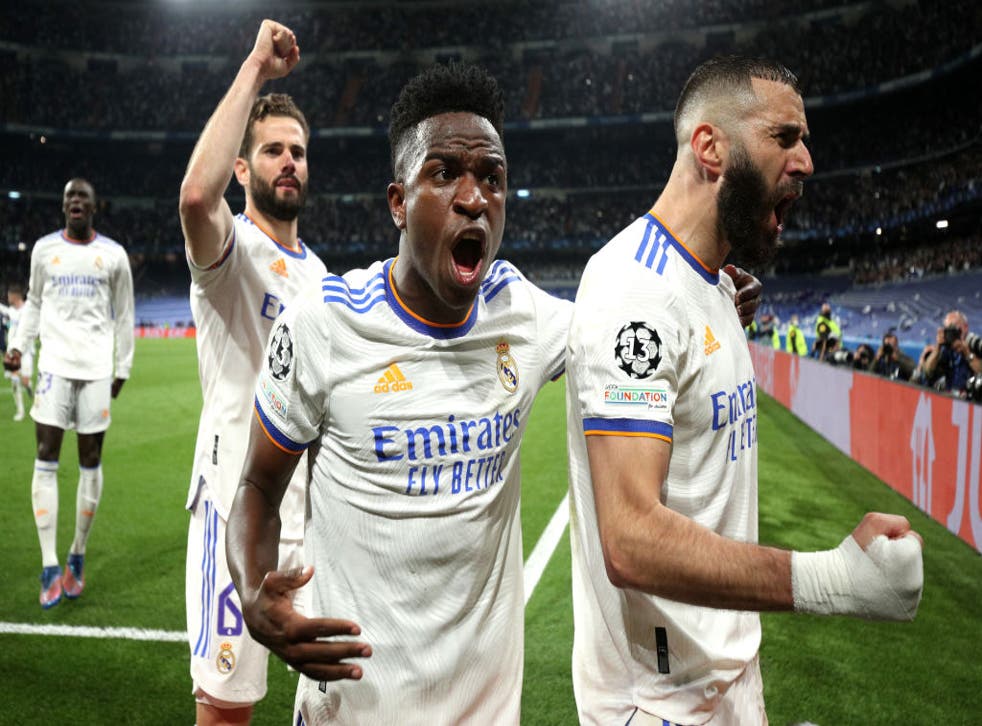 It was when Karim Benzema stepped up to take a spot-kick in the 95th minute of the game. It seems that Lionel Messi wasn't watching the game. To add to that, this was when Aguero got a text from his former Argentine teammate, post that third goal.
Aguero:

Messi sent me after Real Madrid's third goal.

" Stop your stupid banter, that can't be true! https://t.co/XgPmt69ML3

— 𝖥𝖺𝗌𝗍 𝖦𝗈𝖺𝗅𝗌 (@i6astv) May 4, 2022
Leo Messi, A Barca And Footballing Legend Couldn't Believe What Had Just Happened
Messi, one of the best players in the world, could not believe that Real Madrid had scored the third goal. He thought Aguero was just fooling around with him and that was his response. It seemed that Messi was mocking his compatriot for taunting him at first, though eventually, he realized that the latter wasn't lying.
🎙 Sergio Agüero: "Leo [Messi] sent me a message after Real Madrid's third goal: 'It's a joke, it's not possible'." #UCL pic.twitter.com/R2tUcnDVfA

— Football Tweet ⚽ (@Football__Tweet) May 4, 2022
Well, Real Madrid does have this effect on people, no matter who you are. This is not the first time that they have completed such a comeback in a footballing competition. It was a great game of football and Pep Guardiola and his men ended up yet again, on the wrong side of the fence. They just could not hold on and get the result that night.
And the ex-Barcelona man got to know that first hand once again, that it's not done till the final whistle. Los Blancos will now face off against Liverpool in the Champions League final in Paris on the 28th of May.