According to reports, Lionel Messi's Paris Saint Germain debut was the most watched Ligue One fixture in the history of TV fixtures in France. The match broke all the viewership records in France.
Lionel Messi was signed on a free transfer by PSG from his childhood club FC Barcelona in a shocking transfer. The superstar Argentinian striker played his first game for his new club in a 2-0 win against Reims. Lionel Messi came off the bench at the 65th minute replacing Neymar Jr. Upon his entry, he was greeted and applauded by fans all over the stadium.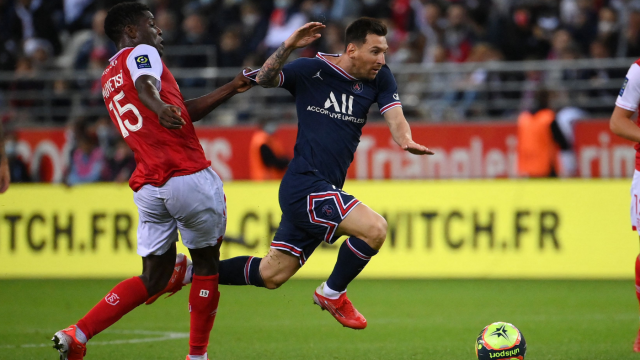 After Messi announced he was leaving Barcelona and PSG signed him, the footballing whole world's eyes shifted to the Argentinian superstar. In fact, according to L'Equipe, over 10.5 million viewers in France tuned in to get a glimpse of Messi and broke Ligue One viewing records as a result.
Not only did Lionel Messi break all the French viewing records, but he also broke the Ligue One TV records in Spain. Kosmos Holding, Gerard Pique's company, secured the rights to Ligue One and their first broadcast was the most-viewed French league fixture in Spanish history.
There were an average of 343,000 spectators and 2 million unique Spanish viewers on Ibai Llanos' Twitch channel, where it was aired for free, and 2.214.000 on average for TV channel Telecinco.
The whole world was watching the PSG debut match by Messi. In total, the audience stood at 6,734.000 – huge numbers that highlight Messi's incredible global appeal.