The Argentinian star Lionel Messi has a golden foot and this time, this phrase is not meant in a figurative sense.
The legendary Argentinian player had the cast made back in 2013, just after he celebrated his record season of 91 goals and won his fourth Ballon d'Or honour.
To ensure the surgery went as smoothly as possible and that Messi's blessed left foot was properly reproduced, a Japanese jeweler Ginza Tanaka flew immediately to Spain to supervise the whole process.
Rodrigo Messi, Lionel's brother, gave a positive review of the final product: "You can see each line on the foot. Its an impressive piece of work."
Lionel Messi was once quoted as saying: "I'm honored to have my foot recreated in pure gold."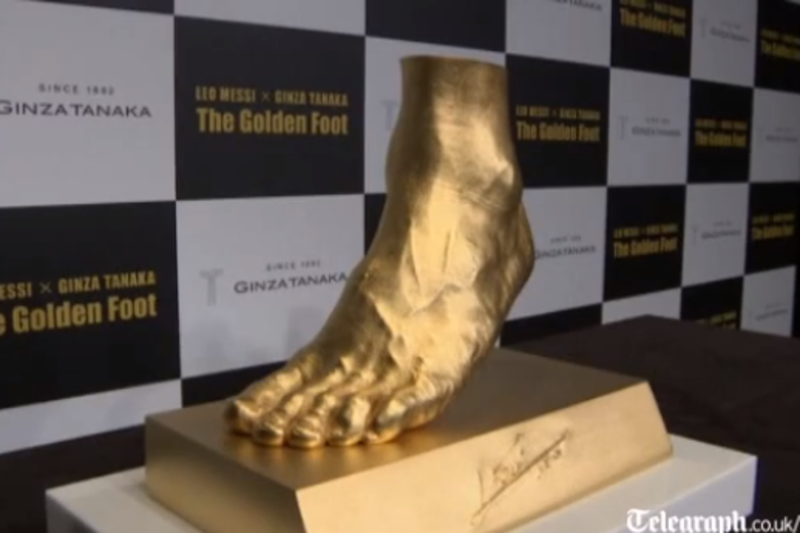 The main question is why did Messi do it? Lionel Messi  in order to raise money for those affected by the tsunami in Japan back in 2011.
The cast weighted 25 kg and totalled a quite staggering 10 inches in height meaning it was enormous. It was also made up of solid 25 carat gold.
The foot itself was valued at $5 Million (£3.4 m) with a big chunk of the proceeds going to the Leo Messi Foundation, which was working to help survivors of the disaster. It really was an excellent act of charity from all involved and one that no doubt greatly helped many Japanese people.