The rivalry between Cristiano Ronaldo and Lionel Messi is one for the history books. One can say that it is the biggest rivalry in sports history. And what is more intense is the fight between their fans over who is the greatest footballer of all time. The GOAT debate is always split up between these two superstars and football fans all around the world are always engaged in the rivalry for the greatest.
Borussia Dortmund midfield superstar Jude Bellingham is the latest footballer to jump on the never ending GOAT debate. The youngster decided to pick Lionel Messi over Cristiano Ronaldo as the best player ever.
Recently, a short clip became viral on twitter, in which Jude Bellingham was asked by a fan to name who is better between the two superstars. Bellingham did not hesitate for a minute and replied with the PSG forward Lionel Messi's name.
The fan appeared to be a Cristiano Ronaldo supporter as he replied by shouting the Man United striker's name and his popular "SIUU" chant.
As far as Bellingham's choice is concerned, it is not a surprise to see the midfielder pick Messi over Ronaldo. The youngster is one of the most creative and technically gifted footballers in the world. There is a trend that the technically gifted players have emphasis on Lionel Messi, while the players who are relying on sheer hard work pick Cristiano Ronaldo.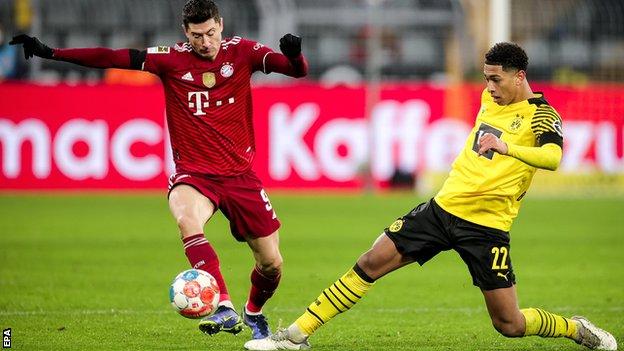 Jude Bellingham has made 41 appearances for Borussia Dortmund across all competitions so far this season, recording six goals and 13 assists. He is one of the most talented youngsters in the world and most of the top clubs are keeping a look in order to sign him.