According to reports in Italy, the Portuguese superstar Cristiano Ronaldo could make a fairy tale return to his former club Manchester United. This move would see Paul Pogba go back to his former club Juventus as part of the swap deal.
Ronaldo's future in Turin is uncertain despite the club clinching Champions League football and winning two trophies, and Juventus are said to be open to including him in an exchange. According to La Gazzetta dello Sport, both player could move to their former clubs. However, this deal would see Cristiano Ronaldo possibly getting a salary cut from his hefty wages at Juventus. Ronaldo earns almost £500,000-a-week in Italy and it is certain that, he would have to accept a significantly lower salary package at Old Trafford for any switch to happen.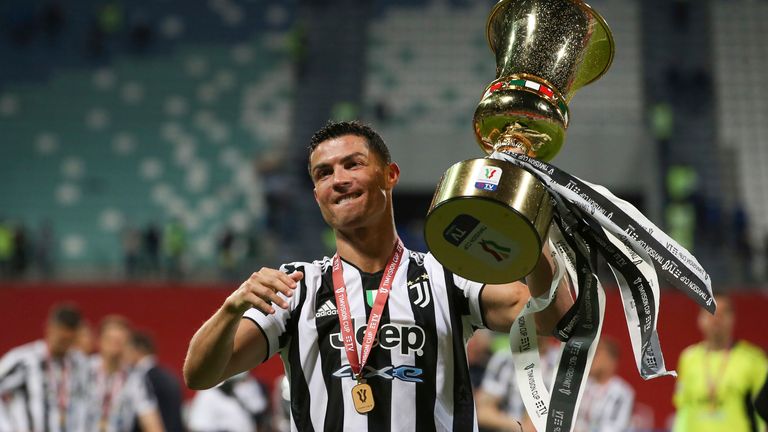 After Andrea Pirlo parted ways with Juventus, Massimiliano Allegri has taken the position of the manager. It is rumored that the new manager is not ruling out the possibility of letting their superstar striker leave.
Ronaldo's contract at Juventus expires next year and, with time rapidly ticking down on his stay at the club, there are many rumors that he is unhappy and would be open to leaving. His fleet of luxury super cars was seen being transported away from his mansion. Thus, the forward may be looking for a new adventure elsewhere.
Currently, there are two clubs interested in signing the Portuguese sensation Cristiano Ronaldo. Paris Saint Germain are eyeing up the opportunity to sign Ronaldo as a possible replacement for Kylian Mbappe, who might end up leaving the club. On the other hand, there is an apparent interest from Juventus to bring back Paul Pogba into their team. However, it is yet to be seen whether Manchester United are seriously considering a return for Ronaldo.