When it was announced that Cristiano Ronaldo was coming back to where he made his name, there was an atmosphere of regality in and around the club. The prodigal son has found his way back to the theatre of dreams, and the fans dared to dream. With Manchester United finishing second the season before, Cristiano Ronaldo was meant to be the final piece of the puzzle. but it hasn't worked that way this season at all.
The team has gone backwards, instead of forwards, and with poor performances and embarrassing defeats, the team has been a mess. In the midst of all this, Cristiano Ronaldo did what he does best, scoring goals by the boatload, and winning games on his own with his goals. However, the decision as to whether he has been a good signing for the club is pretty much open for debate.
While the season has been a mess, some pundits are of the opinion that Ronaldo has been a good signing for the club, because he has done what he has been paid to do, and that is score goals. However, the rest of his fellow attackers have been poor, which has often seen the Portuguese to be overburdened with the attacking impetus. The likes of Rashford, Sancho, Fernandes, etc have all had very poor seasons for their lofty standards, and that has affected the club, as well as Cristiano Ronaldo.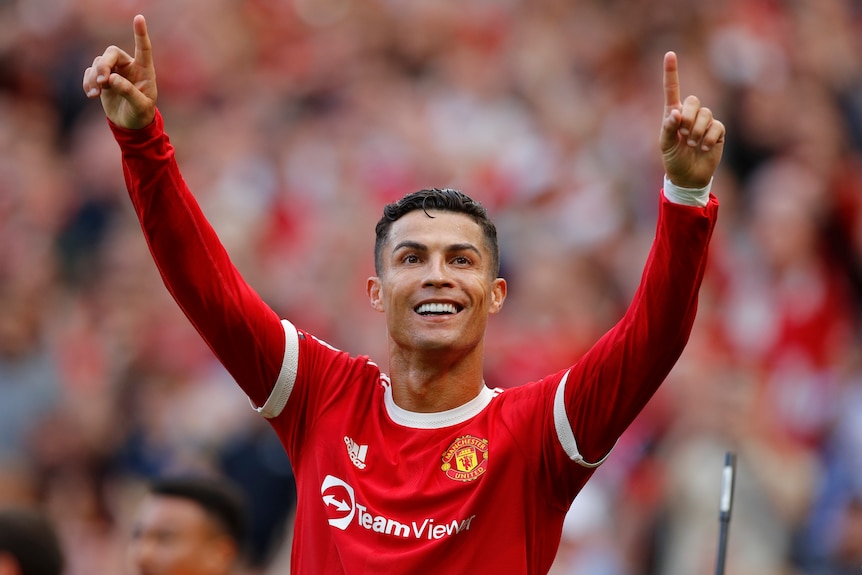 What Is The Verdict Regarding Cristiano Ronaldo At Manchester United This Season?
To put in context, while Cristiano Ronaldo himself has scored 24 goals in all competitions, the likes of Rashford, Sancho, Elanga, Martial, and Cavani have scored 22 goals combined. If you take away his goals, United would be 15 points below what they currently have. So he has clearly improved their fortunes as far as this season is concerned.
However, some of them believe that Ronaldo was the wrong signing for the club. Yes it is all good that he scored the goals, and his presence itself is a massive source of income for the club, but the main question was: was signing Cristiano Ronaldo really necessary?. The only reason that he was signed was so that he could not go to Manchester City, a move that could be a disaster all around.
But because of Ronaldo's signing, then manager Ole Gunnar Solksjaer had to build his team around Ronaldo, rather than any of the young talents that he had at his disposal. In fact, all the players seemed to be overshadowed by the arrival of Ronaldo. Then the outbursts due to not being selected, or while being subbed. All this casts the club and the people in authority in a very bad light.
All said and done, while Ronaldo was a good signing overall, certain factors in and around the club prevented him to reach his full potential. Over to you Erik.