Brazilian legend Pele has left hospital after recovering from an operation to remove a tumor from his colon and will now undergo chemotherapy. 
Pele had been hospitalized for nearly a month after being omitted to the hospital for routine exams before undergoing the operation to remove the tumor on September 4. The operation was held at Albert Einstein Hospital in Sao Paulo.
"I am so happy to be back at home," Pele said.
"I want to thank the entire Albert Einstein Hospital team, who made my stay a pleasant one, with a humane and very affectionate welcome. Thanks also to all of you, who from afar, make my life complete with so many messages of love."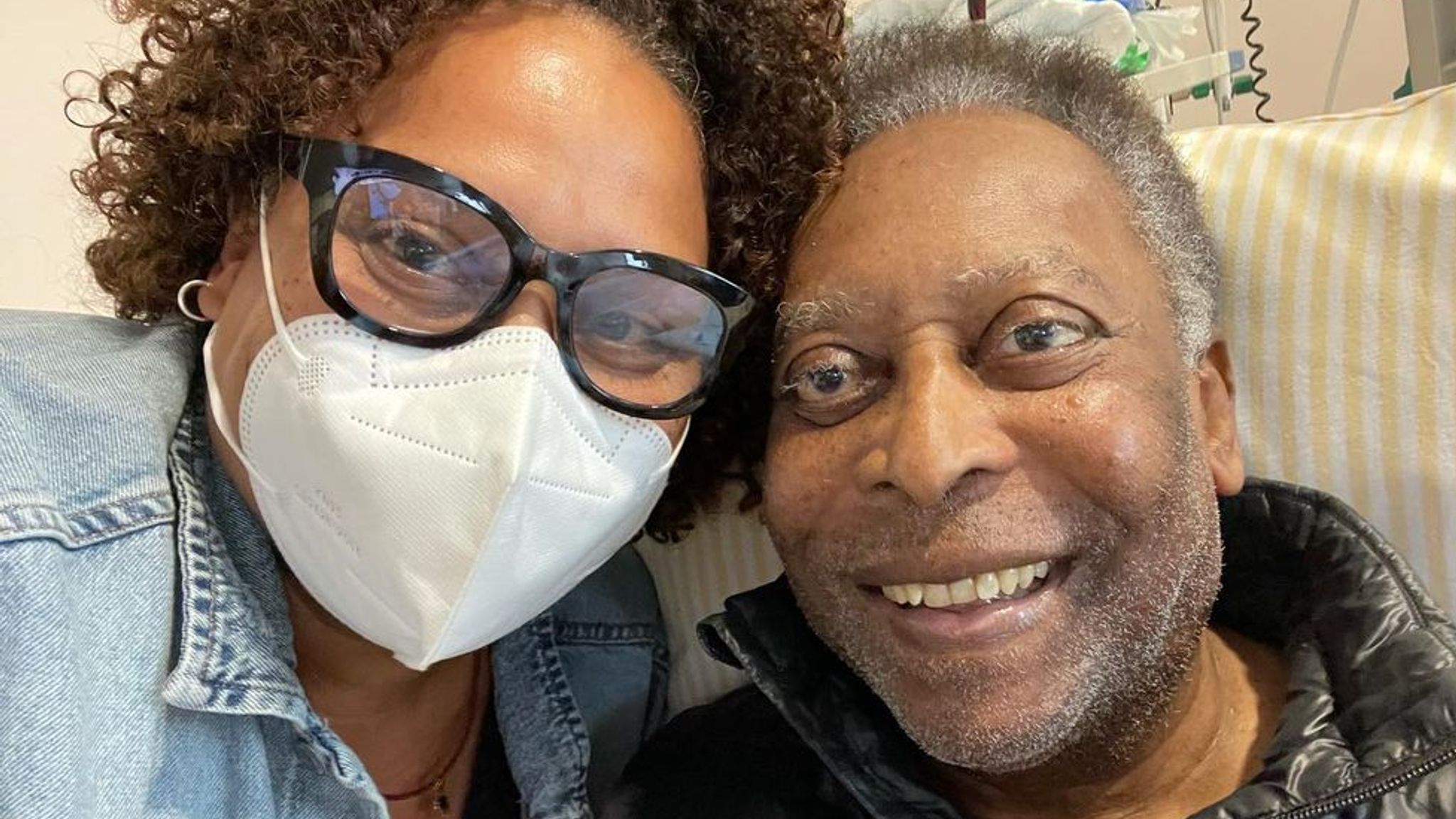 He was in and out of the Albert Einstein Hospital's intensive care unit in the days after surgery, with social media posts from his family assuring fans he was recovering well. The hospital said on Thursday that he was stable and could leave the hospital in the morning, but would 'continue with chemotherapy.'
The health of the Brazilian legend has been a concern in the recent years. He had prostate surgery in 2015 after he was admitted to hospital for the second time in six months, and he was admitted again for a urinary infection in 2019.
Pele also posted a picture of himself punching the air earlier this month as he continued his recovery.
"As you can see, I'm punching the air in celebration of every better day,' Pele wrote on Instagram beside a photograph of him sitting in a hospital chair, watched by two medical staff. A good mood is the best medicine and I have plenty of that. It couldn't be different."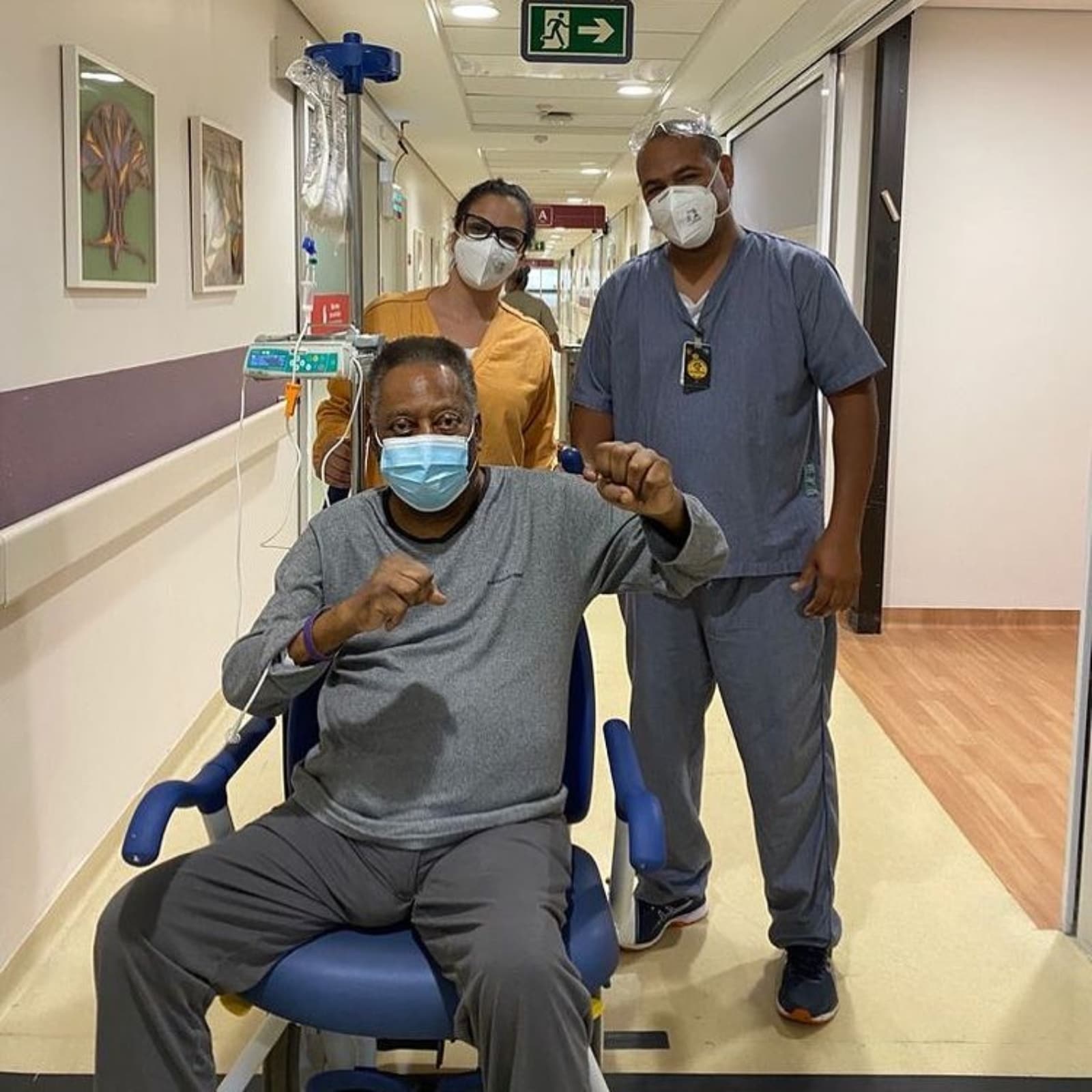 'I have received so much affection that my heart is full of gratitude. Thanks to all the amazing staff at Albert Einstein Hospital!'
Pele is Brazil's all-time leading scorer with 77 goals in 92 games and one of only four players to have scored in four World Cup tournaments.