Questions were raised when Barcelona signed Gabon international and former Arsenal star Pierre-Emerick Aubameyang. It was called an economic madness when he was signed by the club, especially for a player who turns 33 this year and is seemingly on the last legs of his football career. But those questions were emphatically answered by both club and player, as he went on a scoring spree right from the first game for his new club.
In 13 appearances for his new club, the striker has scored 9 goals and has 1 assist, leading Barca from 7th to 2nd in the points table. He has also been one of the elder statesmen in the dressing room, with his influence and leadership helping a lot of the younger players in the squad.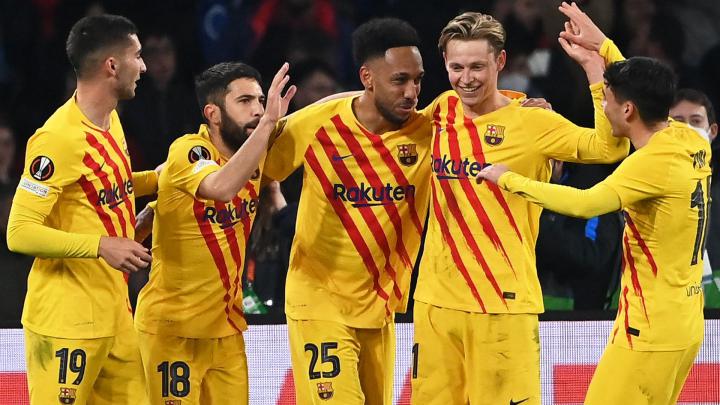 The Sale Of Some Of The First-Team Players By Barcelona Including Aubameyang Seems Imminent
It seems that the contribution of Aubameyang, his goals and his assists are not enough for him to guarantee his stay at the Catalan club beyond the summer. If reports are to be believed, the striker is among a number of players to be put up on the chopping block to be sold by the club in the summer. This comes as a rather cruel blow for Aubameyang, as he had taken a major pay cut to join the club, in lieu of the club's dire financial situation.

But it makes sense for the club in a lot of ways. With the club in a very bad spot from a financial point of view, selling the expendable players will free the wage bill as well as make space for the new signings. Another shrewd move which was made by the Barca management was to put a break clause in his contract, which enables the club to let him go within 18 months of his stipulated 3-year deal. This was a smart move after the club had also agreed to quadruple his wages after the summer, increasing his wage to £266,000-a-week.

While it comes as a rude awakening for the striker, this is business, and you can't keep everyone happy if you have to run a business. Let's hope that the Gabon international will get another opportunity to reignite his career somewhere else if these reports are meant to be true.